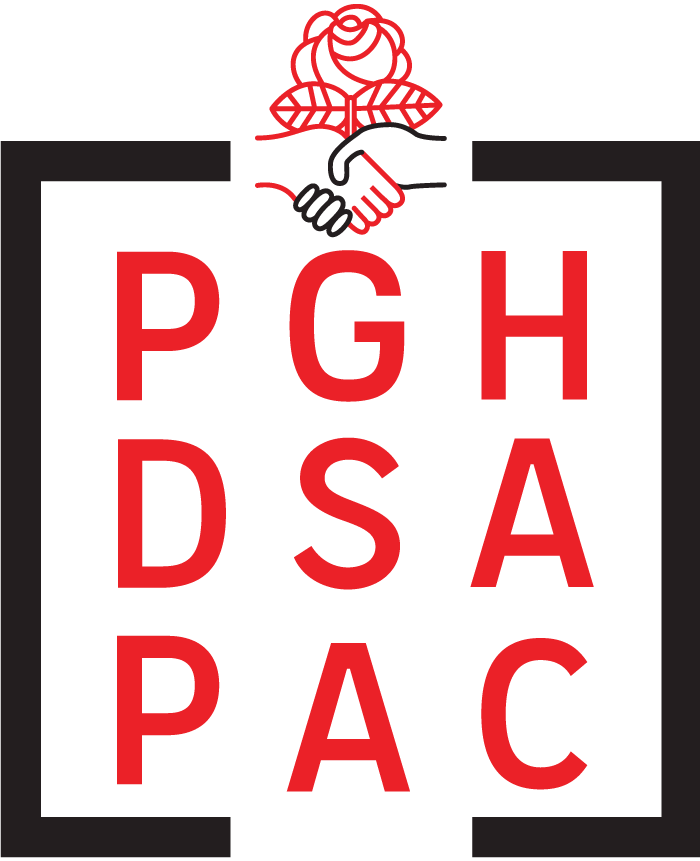 Pittsburgh DSA PAC (PGH DSA PAC) is the Political Action Committee of the Pittsburgh Chapter of Democratic Socialists of America. We solicit donations for political campaign work in and around Pittsburgh, Pennsylvania. We fundraise, organize volunteers, advertise, and turnout voters to ensure Pittsburgh DSA endorsed candidates win!

We're building power to advance socialist policies. We're never going to outspend our opposition, but we don't need to. And we're going to win the elections we fight in through people power.
But, we need resources to do our work and help make our people-powered campaigns more powerful.
Contribution rules
This contribution is made from my own funds, and funds are not being provided to me by another person or entity for the purpose of making this contribution.
I am at least eighteen years old.
Am making this contribution with my own personal credit card and not with a corporate or business credit card or a card issued to another person.
I am a U.S. citizen or lawfully admitted permanent resident (i.e., green card holder).
Can you chip in to help fund our work?

If you can go here!